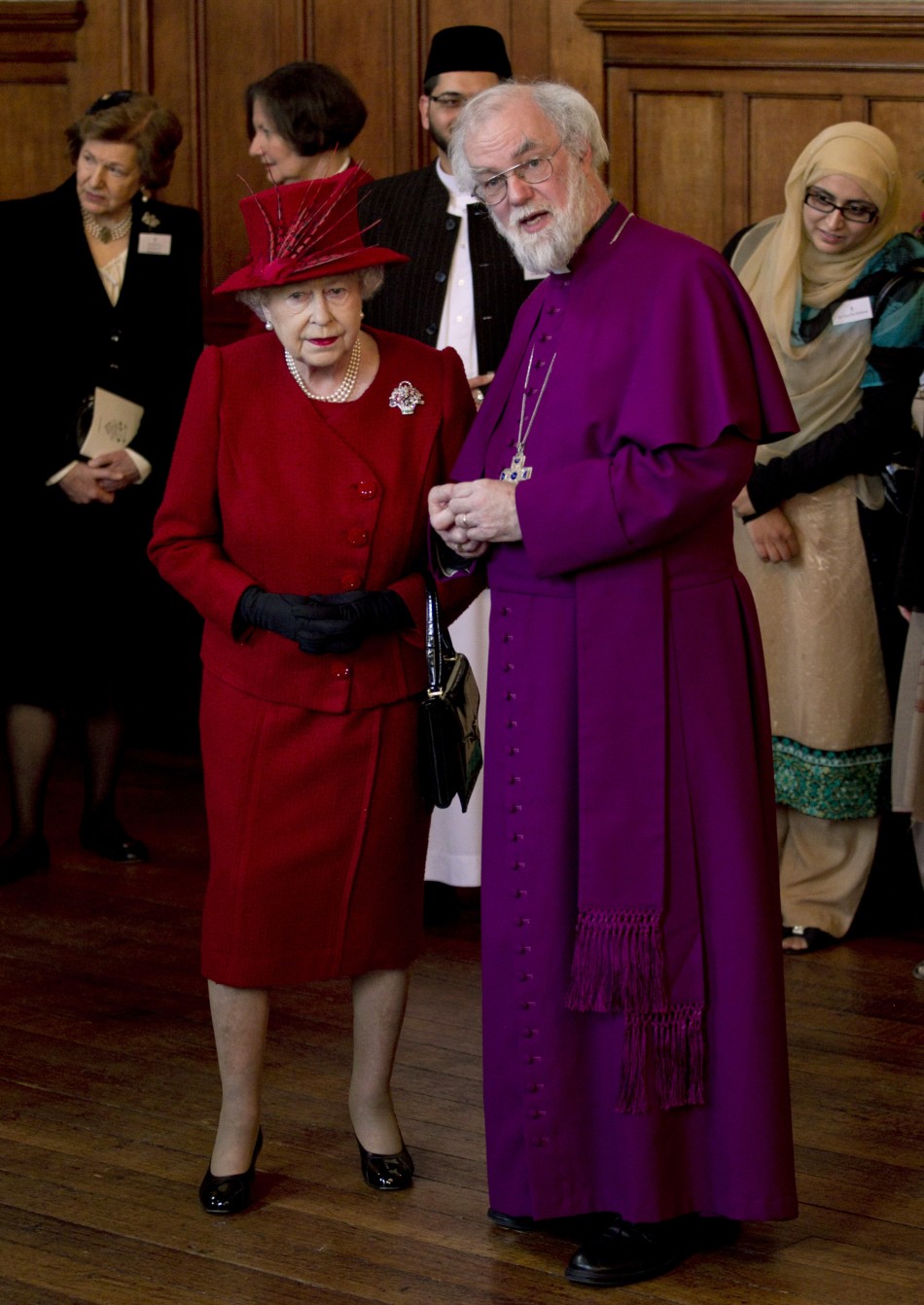 The Queen and then Archbishop of Canterbury at the inaugural and interfaith event of the Queen's Diamond Jubilee of 2012 at Lambeth Palace. Picture credit Reuters.
Rev Dr John Cameron (Letters 27 December) commends the Queen for her steadfast Christian messages which she again propagated in this year's Christmas broadcast.
However like her wayward son she is not averse to flirting with other faiths. Indeed in the first event of her Diamond Jubilee in 2012, significantly an interfaith event organised by the Archbishop of Canterbury, she stated that the Church of England, of which she is Supreme Governor, had a responsibility to protect and support other faiths.
Constitutionally that Church has no such responsibility, Article 18 of the Church of England's founding statutes, to be found in the Prayer Book, states clearly 'THEY also are to be had accursed that presume to say, That every man shall be saved by the Law or Sect which he professeth, ……. For holy Scripture doth set out unto us only the Name of Jesus Christ, whereby men must be saved'.
In making that 2012 speech and indulging in inter-faith collaboration her majesty, and her son, go way beyond her constitutional responsibilities as Supreme Governor of the Church of England. It is time for the UK Parliament to amend the laws that govern the Church to make them appropriate for a more secular age and to ensure that the monarch and the heirs to the throne act constitutionally.
Letter in the Scotsman 29 December 2015 by ESS Honorary President, Professor Norman Bonney